Over the shoulder videos: Watch me over my shoulder while I create highly profitable campaigns using smart tactics that no one is telling you about.
Real life case studies: See the details of some of my most successful campaigns and learn how the super affiliates work behind the curtains.
Professional set of tools: Use CPA Evolution's professional affiliate tools and never struggle with tech stuff again (we will take care even of your domains and hosting!)
Community of like-minded marketers: Interact with other marketers, share experiences and learn new strategies that they're using to profit big!
100% actionable training: Use our action plans to take massive action and get astonishing results in a short period of time.
SEE WHAT OTHER STUDENTS ARE SAYING ABOUT CPA EVOLUTION 3.0
"All 3 days together have generated $1,175 in revenue..."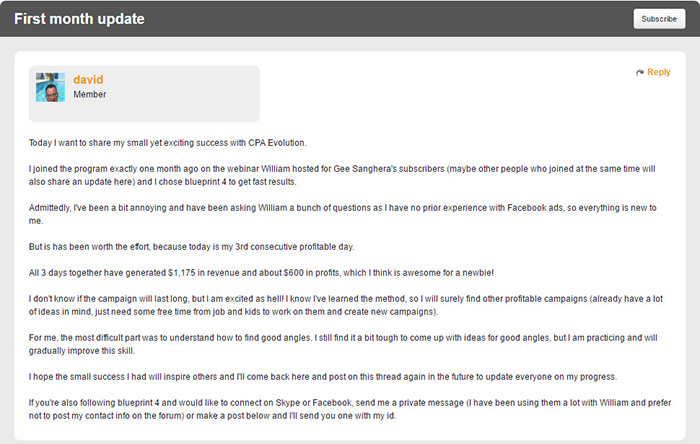 "Yesterday I received my second commission, $100 from MaxBounty."

"I've been pocketing a consistent $100 - $200 a day..."

"But, hey, it's $130 in my first day!"

"... I've been averaging $50 to $100 a day consistently..."

"... I am now making more than $7,000 a month..."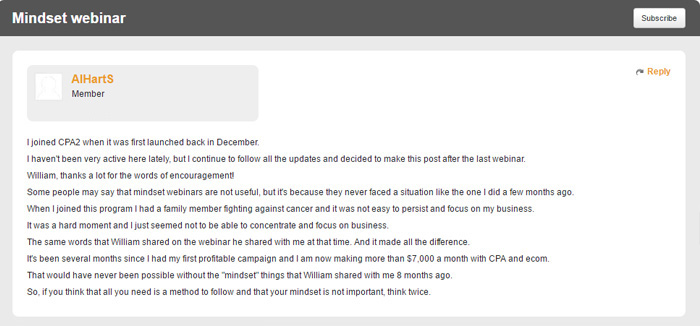 "... my first profitable campaign...
has already made me $1,000 in profits!"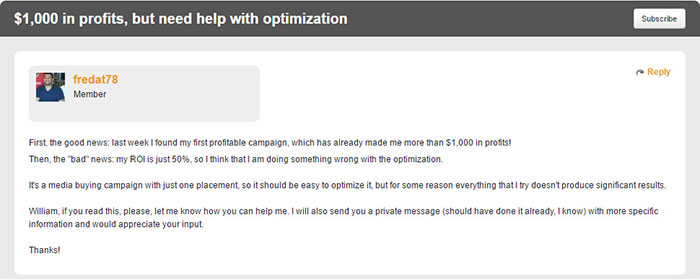 "... I was able to make more than $1,400 in the last few days!"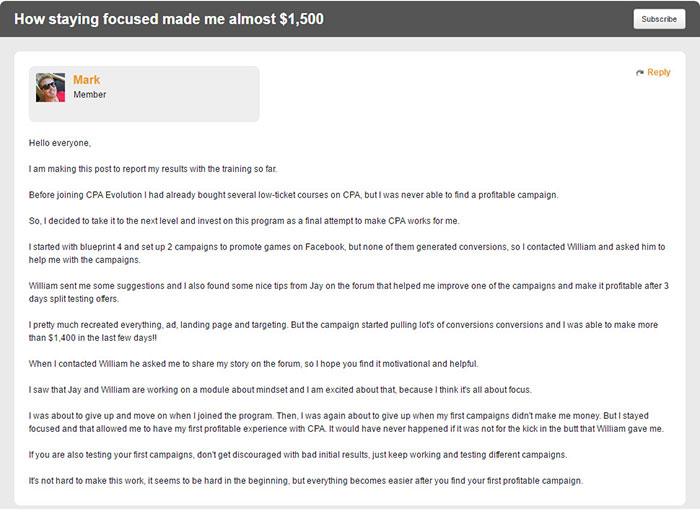 "... I have been making around $50 to $100 a day in profits..."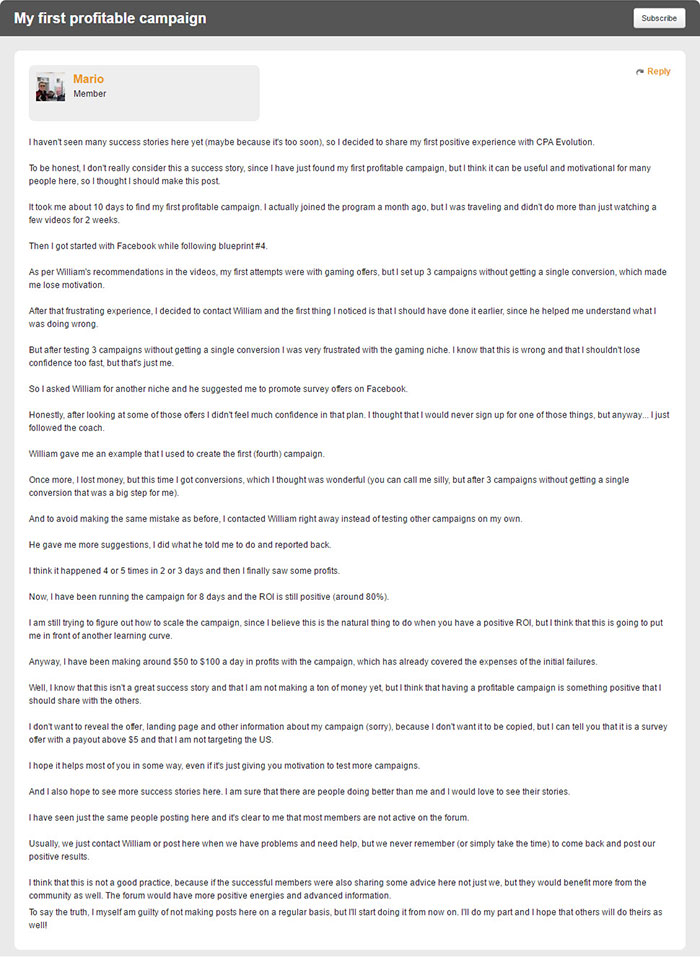 "... it's the first time I make more than $500 online!"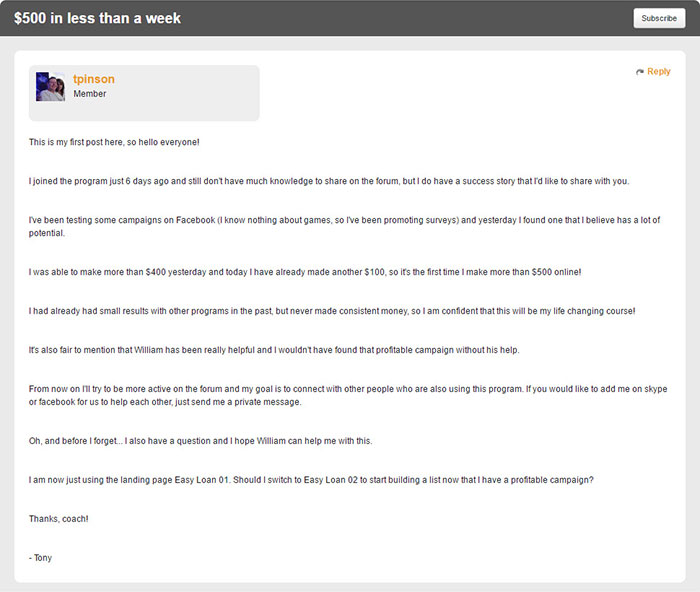 "... I just had my first $200 day!"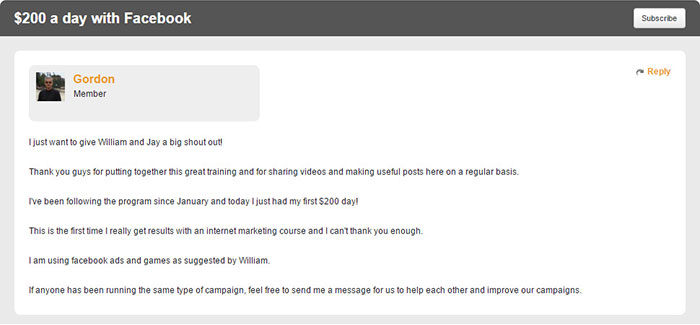 "... and after my first week,
I am currently maintaining a 250% - 300% ROI!"

"... I am on day 5 and have already made almost $500!"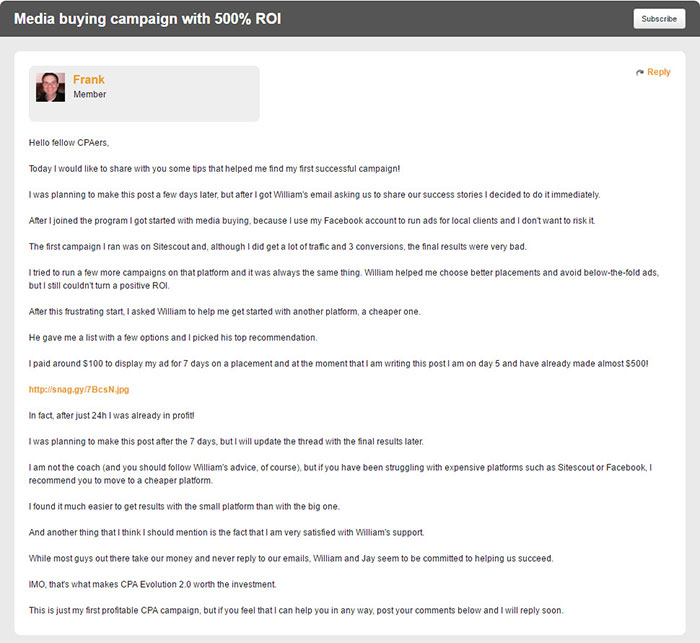 "... I am averaging $25 to $40 profit a day..."
"... I am now making money every day with several $100+ days."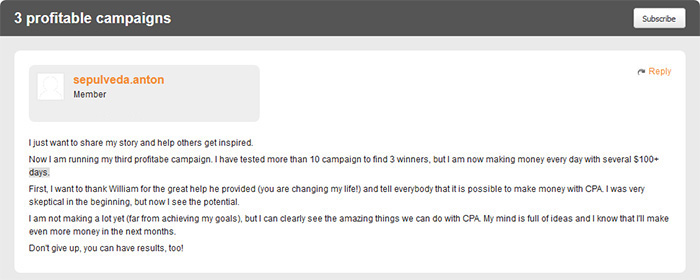 "... I finally got a profitable campaign..."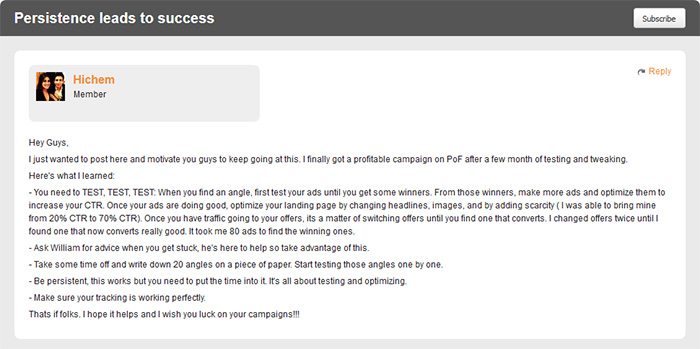 "... a campaign created 10 days ago and that's profitable since the first day..."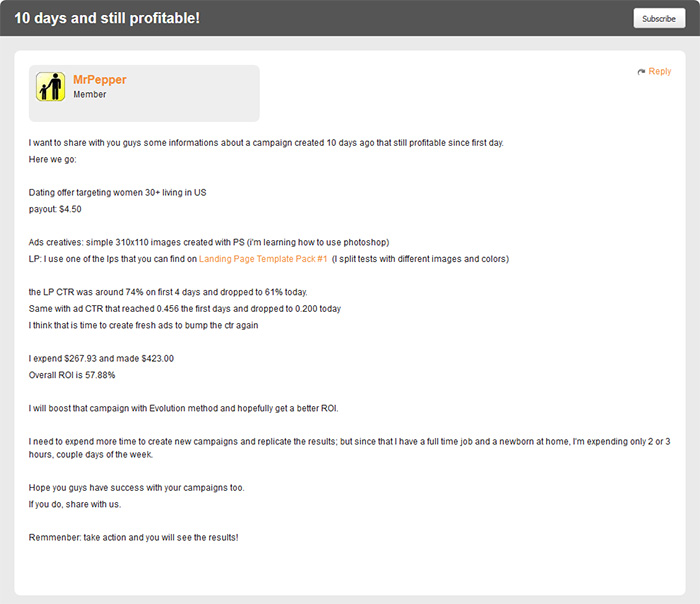 "I had my first profitable campaign in more than 3 years..."
"... I am a happy student because my campaigns are getting profitable..."
"... in my first week as a student...
I made enough money to pay back my investment..."
"... a business that already bring in money..."